8 Smart Gadgets to Upgrade Your Home and Lifestyle
Peek into the future with these top-of-the-line innovations and evolving technology, conceived to elevate your quality of life.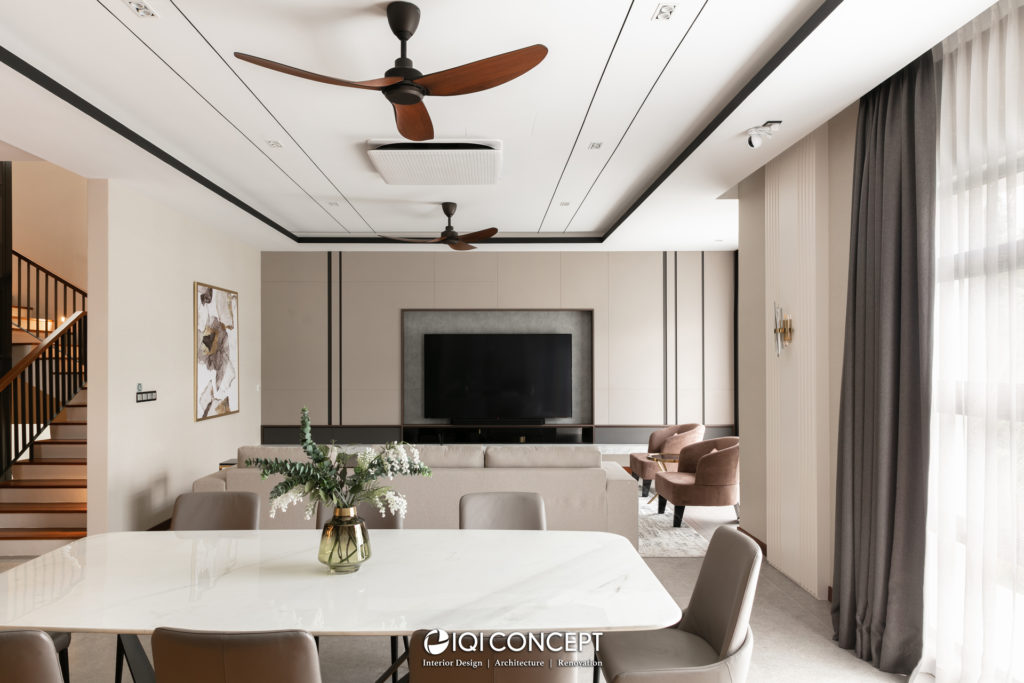 Touchless tools
Since the pandemic, there has been an increased emphasis on ways to improve hygiene and safety. Cashless transactions have become the norm as people look for ways to minimise hand-to-hand contact. It thus follows that touchless technology should be the next big thing worth investing in.
The basis of this is simple: to activate an intended action, you don't need to lay your hand on a surface that others can touch (and risk spreading germs). Instead, use your voice, wave your hand across a sensor, or control using an app on your personal mobile device. The touchless doorbell is one example of how this technology can apply to homes, and it's already easily available.
Bespoke showers
Do you find it a hassle to have to adjust the water controls each time you step in the shower? U by Moen takes the guesswork out of having the perfect shower experience by letting you customise just about every aspect – from temperature to duration and shower heads configuration. We foresee that showers will no longer be just a utilitarian function but a leisurely pursuit.
More than just clean
There was a time when Roomba was the height of vacuum cleaners…until Samsung's Jet Bot AI+ with Intel A.I. Driving renders it almost rudimentary. Here's a robot vacuum that doesn't just clean efficiently with strong suction and a high-functioning brush, but also identifies obstacles and cleans around them besides a clean station that automatically empties its dustbin. What makes it truly a standout is that you can also use its front camera to remotely monitor your home and even check on your pets.
Under (smart) lock and (optional) key
A good door lock keeps your house safe and secure. A hi-tech lock like the August Wifi Smart Lock goes a lot further, letting you lock or unlock the door remotely and via voice control. Sync with the August app on your phone or Apple watch and the door automatically locks after you and unlocks when you approach.
Not at home when family or trusted friends come by? Grant them virtual keys to let themselves in. You can also track movement with the app's Activity Feed and see exactly what time people enter or leave your home. The best part is, it attaches to your existing lock so you can continue to use your house keys if you wish.
State-of-the-art home gyms
Yes, fitness centres are open again but some still prefer to join online exercise classes. For some, this could be due to remaining concerns about being in a contained space with crowds of people. Others may have gotten used to the convenience of working out in the comforts of their own home. Whatever one's reason is, home workouts look set to stay and home gyms need to evolve to support this growing interest. The home gyms of the future need more than just dumb bells and a yoga mat, but also smart technology and devices that can deliver an interactive experience.
Take for example Mirror by Lululemon. It's not just any mirror but a gadget that connects via a mobile app to bring online sessions to live. The mirror works like a two-way TV screen (there is a built-in camera): you can watch the instructor and follow the moves, and the instructor can see you and check if your form is correct. In short, it brings the class to your living room. You can also track your progress and performance, and things like heart rate, number of reps and even the accuracy of your punches.
Delivery guaranteed
The courier arrives and you're not at home, so you ask them to leave the parcel at your door – only to have it go missing. This is where the eufy SmartDrop comes in handy. It's an intelligent mailbox that "receives" your parcels and keep them safe until you can get to them. Equipped with A.I. and a camera, you can view each delivery from start to finish, in real time, and can also communicate with the delivery person using the 2-way audio feature. Its all-metal body not only keeps your parcels secure but also protected from environmental elements.
It's time
There are alarm clocks and then there's the Lenovo Smart Clock Essential with Alexa Built-In. Besides telling time, setting alarms and reminders, and showing you the weather, this bedside gadget is basically a home management system in a nifty package. You can connect it to your lights, plugs, and switches and manage all of them using the assistant function. Let your favourite tunes and podcasts blast from its 3-watt speaker and if you need to charge your phone, just plug it into the USB port. Oh and you can also instruct it to add items to your Amazon cart. "Alexa, add THIS to my checkout!"
But first, coffee
Are you one of those whose day cannot begin until you've had a cup of Joe? Your life is complete with the Spinn Smart Wi-Fi Coffee Maker, which lets you customise and activate the brewing before you even get out of bed. Whether it's a shot of espresso or an iced latte you choose, the Spinn has all the pre-sets ready to deliver the perfect cup of coffee. Connect to the Spinn app to utilise the Roast Recognition feature and scan the bag of your coffee beans to upload its brewing specifications. And how's the coffee, you wonder? Because it uses centrifugal brewing, it delivers intricate taste profiles that let you savour full flavours.
---
Follow our socials to get the latest updates!
Looking to transform your home? Click here to get a free consultation now!