BUILT-IN VS LOOSE FURNITURE: WHICH SHOULD YOU CHOOSE?
A checklist to help you decide between custom fit and freestanding furniture. Built-in or loose, which should you go for?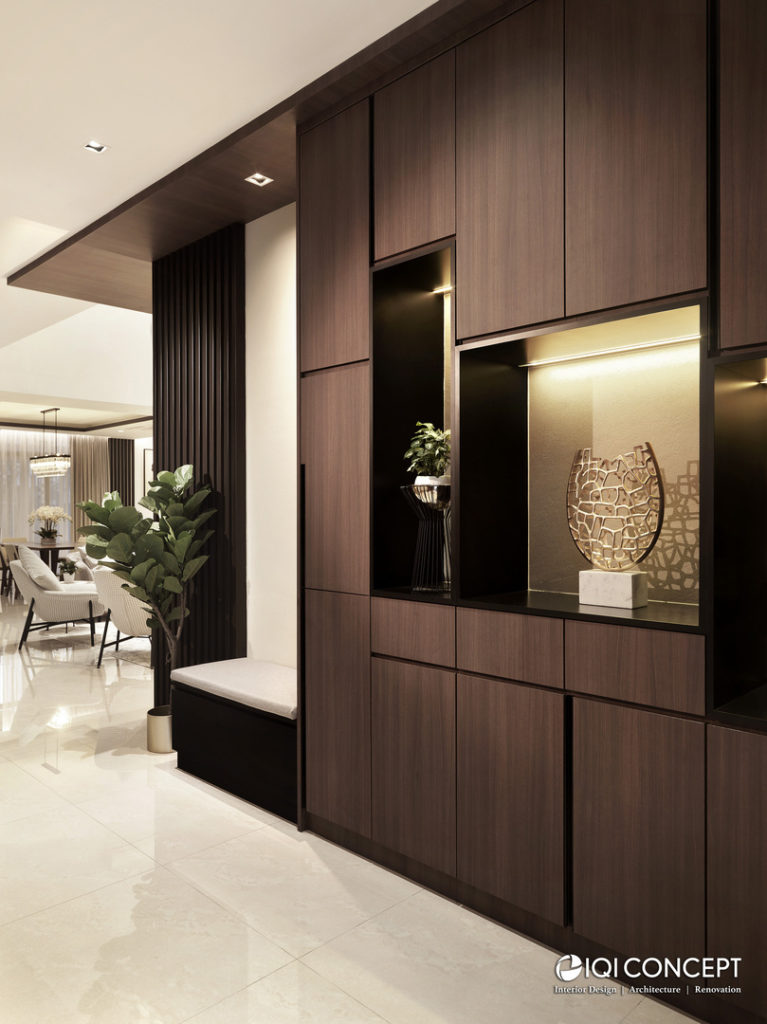 Build or buy? When it comes to furniture for your home, you have the option of getting them custom-made and built into specific spaces or shopping for readymade pieces that you can just bring home. There are pros and cons to both. With built-ins, one common concern is the fear of regretting one's decision in the future and it's too costly to uninstall the fixtures. With loose furniture, quality is of concern and of course, there's little to no uniqueness as they're usually mass produced. There's always the chance of walking into someone else's home and see that they have the same piece of furniture!
So how should you decide between these two options? Ask yourself these 4 questions before making your decision.
What's your budget?
Generally speaking, built-ins cost more because they are made to your specifications and involve personalised services from the designer and carpenter. You also get to decide on the materials and finishing, and request for alterations if necessary (and within reasons). With loose furniture, the cost is often lower as many pieces are produced on a large scale, although the quality and finishing may not be exactly what you want. That said, built-ins can be tailored to your budget and there are also luxurious lines of loose furniture that can cost a bundle.
Next step: To make the most of your budget, you would need to do a bit of homework. Start by listing down all the furniture you need for your home. Shop around; ask for quotations for built-in pieces and browse furniture stores to check out what's out there. Then you can decide which serves your needs and budget best.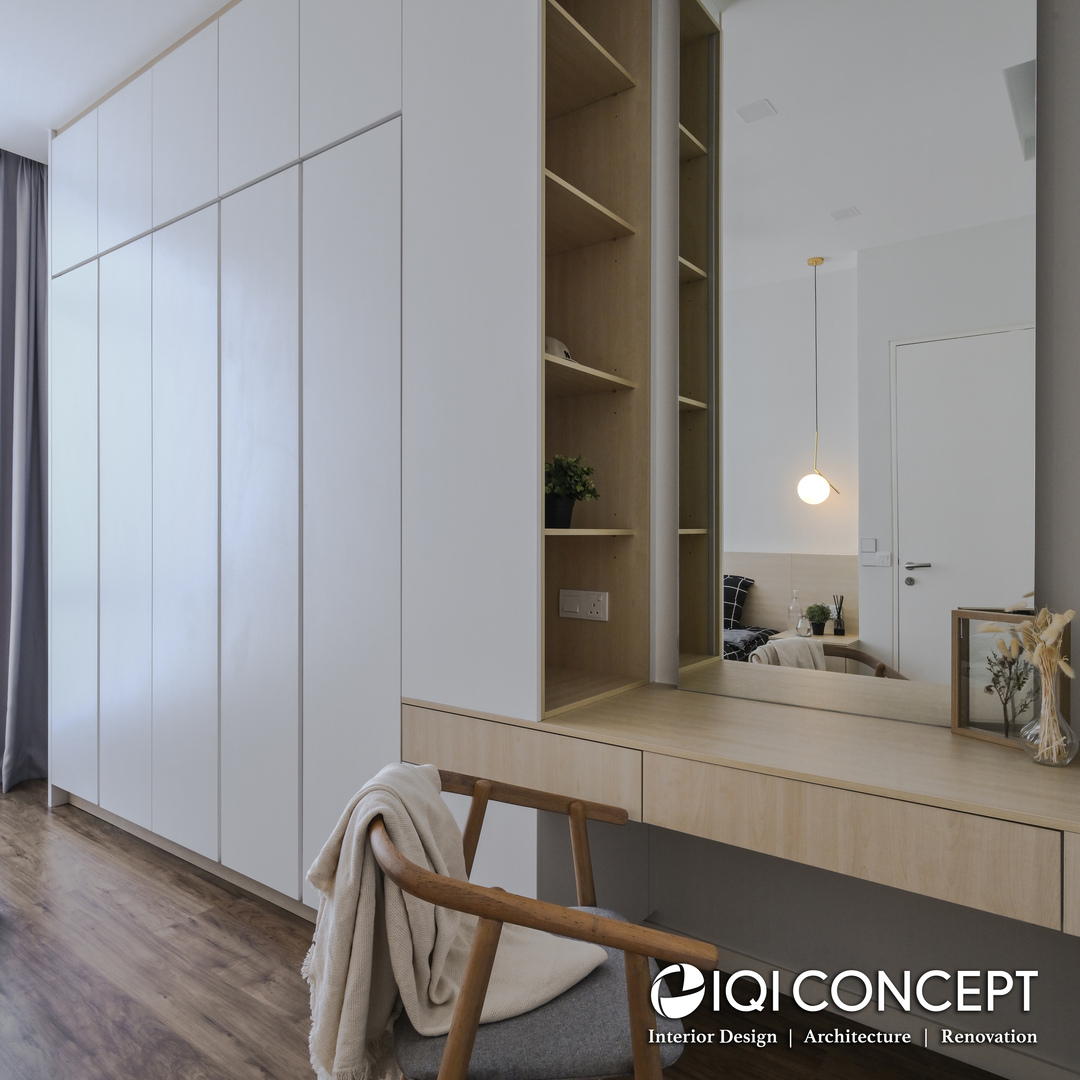 How long do you plan to use the furniture for?
Some homeowners only want sturdy pieces that will last a lifetime as they don't plan to make much changes once they're settled in. If you're like them, built-ins are definitely your cup of tea as you can request for the furniture to be constructed of hardy materials that can withstand long-term usage. Of course, they will come with a matching price tag.
If, on the other hand, you like to keep things fresh by updating your home every now and then, durability is not as important a criteria. It is more practical for you to get loose furniture to keep costs low and you also won't have a hard time giving them up later on.
Next step: Even if you belong to the second group that likes to refresh things every now and then, it's not likely that you would completely overhaul your house and toss out everything you have. Chances are, you would want to keep the bigger or heavier pieces such as bookcases and update small or singular furniture like the coffee table. So then, consider having the bigger items built-in and keep to loose furniture for the rest.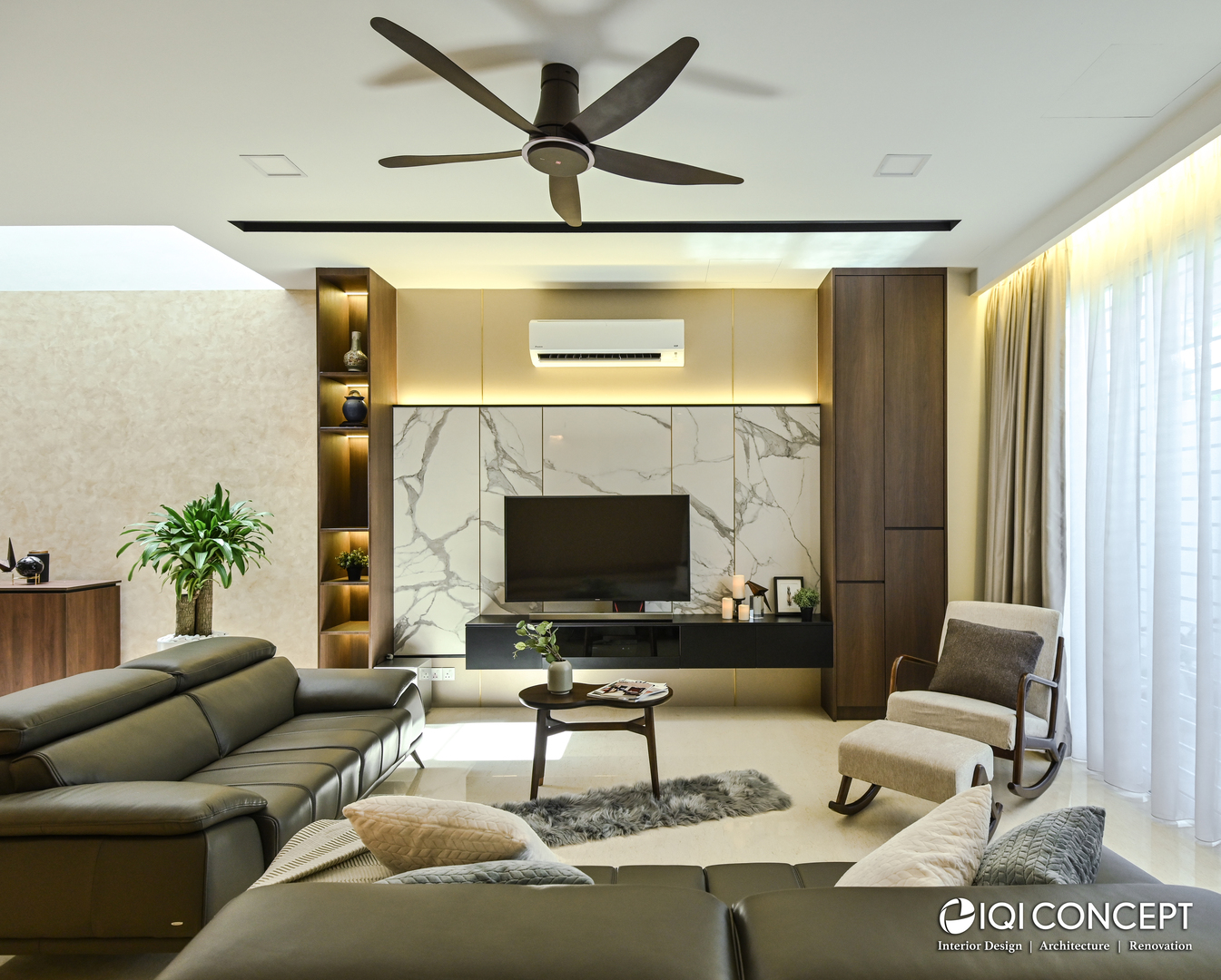 How much lifestyle changes do you foresee in the years to come?
Let's peer into the crystal ball for a minute and look five years into the future. How different will things be? If you're newlyweds, maybe you'll have a kid or two by then or if you're more settled in life, your kids may be going off to college. Are your elderly parents staying with you? What will their needs be by then? These are helpful to think about because your home has to evolve with your changing needs.
A young couple that's just starting to build their family, for example, will need a baby room that can later be transformed into a toddler's playroom and then maybe a child's study room further down the road. Built-in furniture is not flexible like loose pieces; once they're knocked into place, they're not easy to uninstall. With loose furniture, you can easily move them around or adapt for different uses.
Next step: For each room in your house, draw up a plan that forecasts how you will use it in the near future. Think about what furniture is most flexible or adaptable in each room, and what would last through different usages. The child's bed, for example, will need to grow as he or she does – from a baby's crib to a fun, playful abode to something more suitable for a young child and then a teenager. You wouldn't want a built-in for that, as it would mean having to knock down and rebuild every few years.
How much or what kind of a space do you have?
Odd angles or awkward spaces are difficult to shop furniture for. In such cases, built-in is the way to go as you can have pieces made to measure. That benefits small homes too: Built-ins help create more room for you by fully utilising the functional space that's available. Even in bigger homes, there are bound to be areas where you could do with more space for, say, storage. Built-in furniture gives you that advantage.
Next step: Do a quick run-through of your belongings. What type of items do you mostly own – clothes, kitchen appliances, electrical devices, books, knick-knacks? Think about where you'll need to keep them. That's where you'll need to create more storage space so consider having built-ins in those rooms.
All said and done, it's a pretty level field when pitching built-ins and loose furniture against each other as there are many considerations to take into account. Built-ins maximise space, create more storage, give a clean and neat appearance, and lend cohesion to a home. Loose furniture lets you mix and match to serve different needs or moods, can be easily replaced and adapted, and are more manageable even on tight budgets. Ideally, your home should have a mix of both.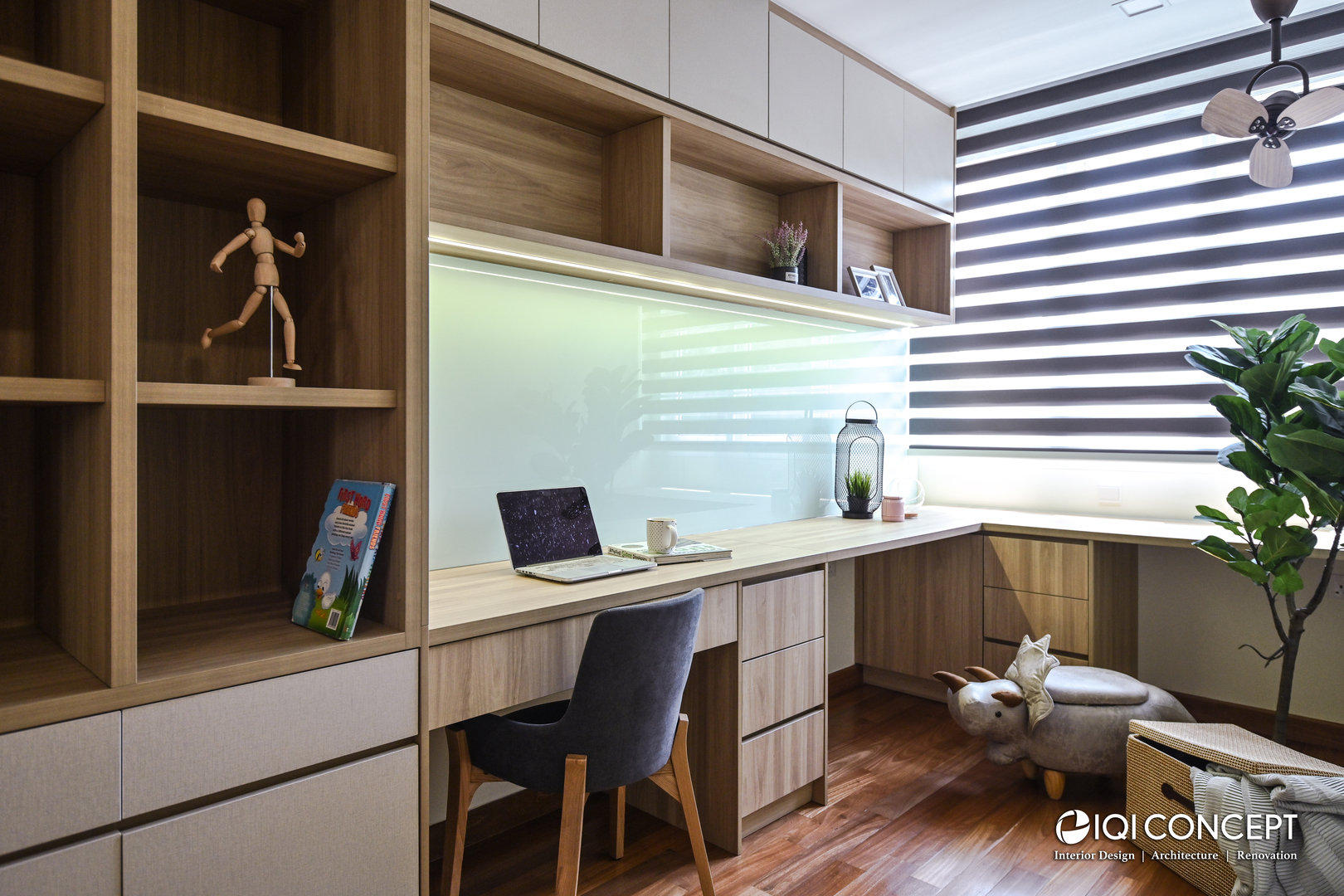 ---
Ready to transform your home? Click here to schedule a free consultation with us today and let's turn your dream home into a reality!

Follow our socials to get the latest updates or WhatsApp us to get to know about our services!