Paint or Wallpaper: 5 Factors That Will Help You Decide
A lick of paint or a handsome wallpaper can take bare walls from drab to fab. The question is, should you paint or paper?
There are many ways to dress up your walls. Paint is the most common and popular as it can be easily changed when you're tired of the colour and want a fresh coat. Wallpaper, on the other hand, can lend a classy, elegant vibe to your home. So which is the better choice for your home? Here are 5 things to think about.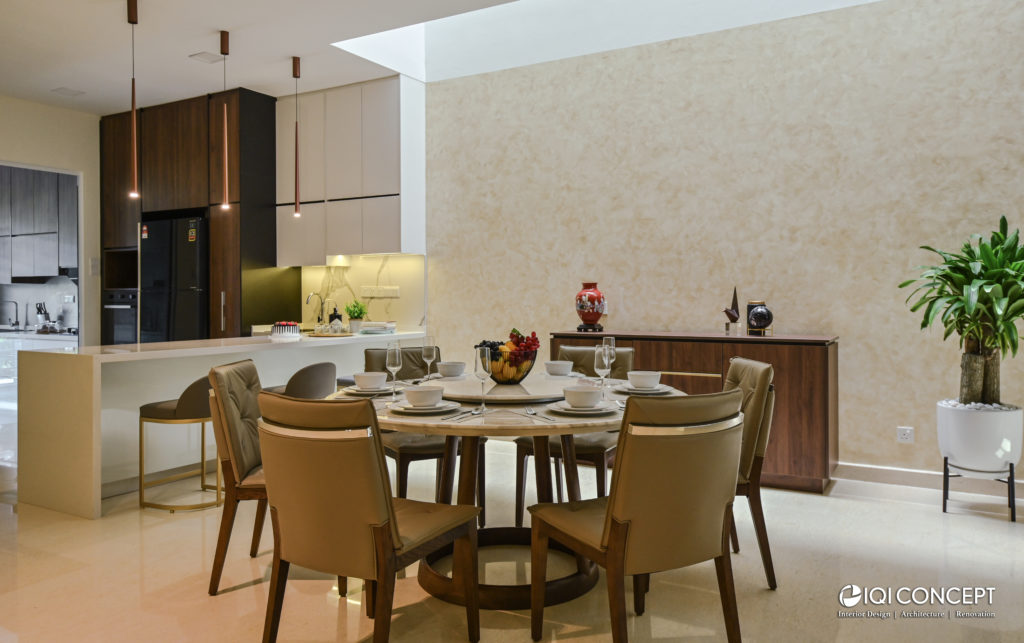 Amount of time needed
Whichever option you choose, the walls need to be primed for it first. If yours is a new home with untouched walls, you're good to go. But if you're looking to paint over an existing colour or replace an old wallpaper, you'll need to set aside some extra time.
Paint – If the current one is not too worn out and of a similar hue as the new colour, you can apply the new coat over the old one. Before that, check for imperfections on the walls. These will need to be speckled first to patch up holes and cracks. A primer paint or undercoat may then be applied before the actual paint goes on, to ensure better adhesion and prolong its durability. Depending on the size of your home, it could take a team of two to three painters up to four days to complete the job.
Paper – To remove old wallpaper, chemicals and stripping tools are required. It's a tedious job that requires precision and a lot of care, as the risk for damage to the walls is pretty high. You don't want to rush the job as any imperfections could be glaringly obvious (think mismatched patterns). It's best to hire professionals to take care of this. On average and depending on the pre-existing conditions, it may take up to three days to wallpaper an average-sized room.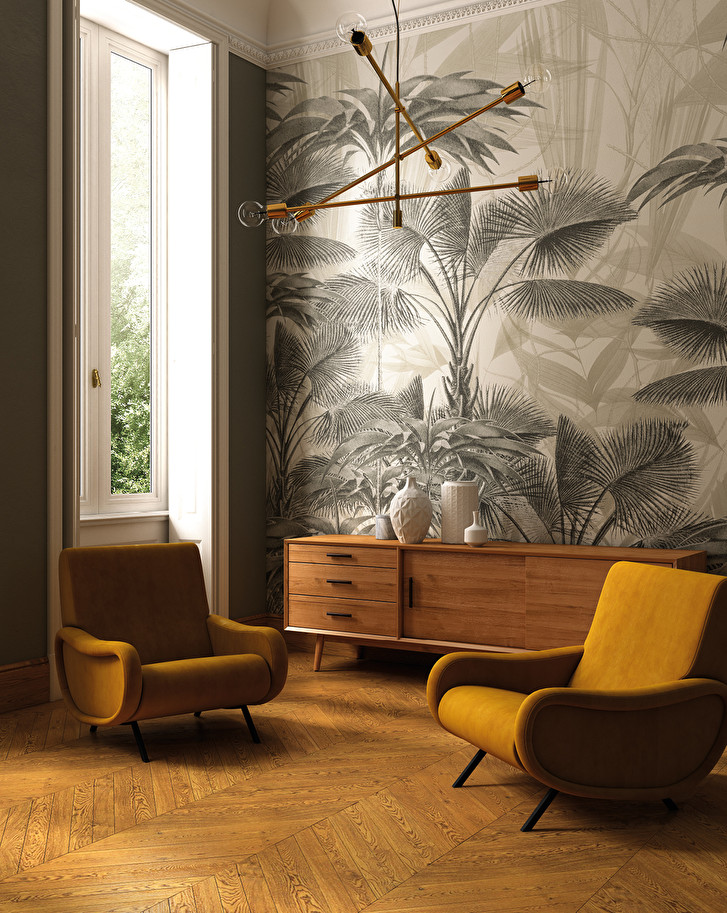 Design and finish
These days, there are myriad options for both paint and wallpaper. Your decision boils down to the final look you want for your home – is it better achieved with paint or wallpaper?
Paint – Choose from a wide range of colours, sheen, finishing, quality, and eco-friendliness. More importantly, use the right painting techniques and tools and your walls will shine. You can also create unique patterns or prints using techniques like sponging, stencilling and graining.
Paper – Wallpapers, too, have come a long way from traditional paper and embossed vinyl with their typical floral and geometric designs. You can now find various designs – including 3D – and finishes, and it's also possible to customise them for your home.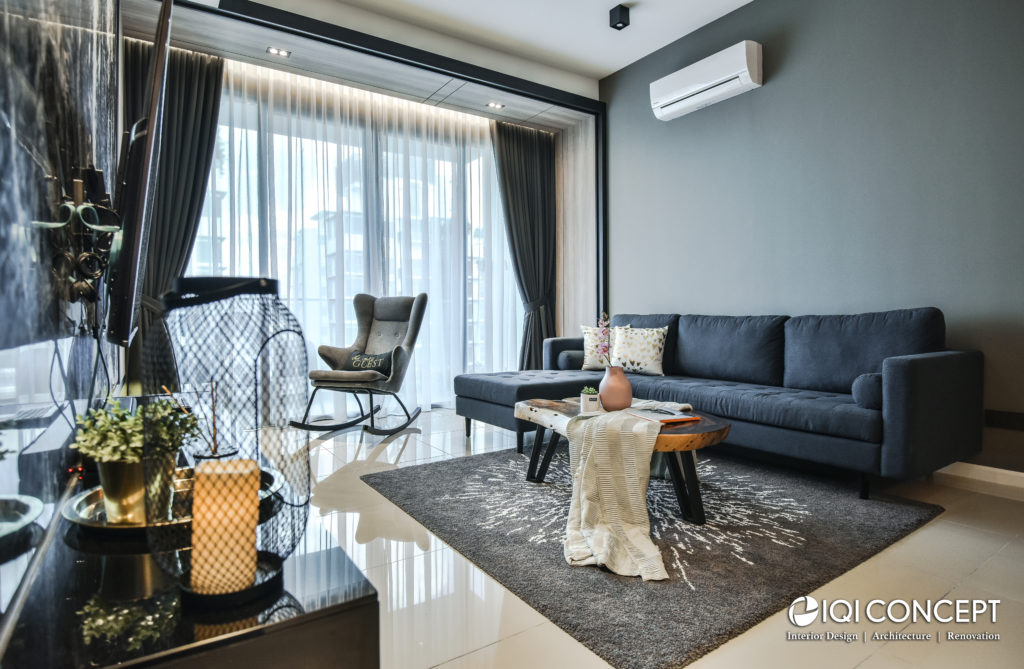 Durability and maintenance
Do you like to regularly refresh your home or prefer to keep the same look for years? Note that it takes a lot more work to replace a wallpaper than to paint over a wall, and the latter usually lasts longer than the former.
Paint – Interior paint usually lasts from five to 10 years before they start to look weathered and needs an update. Exterior paint, on the other hand, depends largely on environmental factors but can usually last between five and seven years. During that time, the walls may suffer from minor damages like chipping and scraping but these can be easily covered up with paint.
Paper – Wallpapers that are of good quality and installed correctly can usually last more than 10 years. Compared to paint, they are easier to maintain as you can simply wipe off dirt that accumulates. One thing you need to look out for is moisture, which can cause the edges to peel. Bathrooms and kitchens are thus less suited to wallpapers.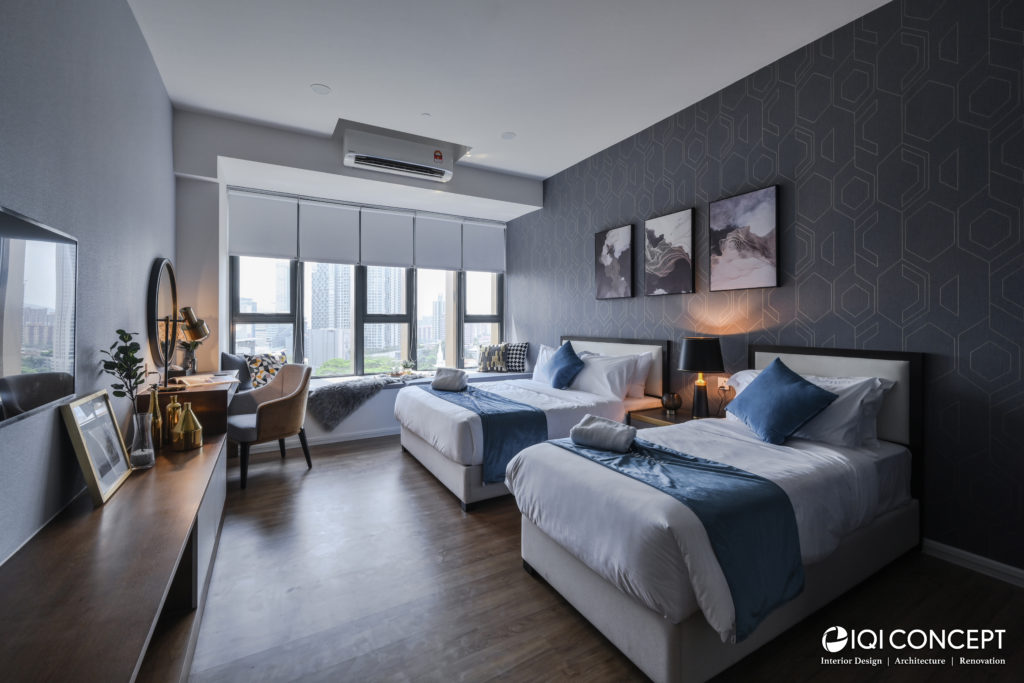 Cost and budget
Finally, what's your budget and how can you make the most of it while achieving the result that you want for your home? The costs that are involved basically cover two main things: Materials and labour. Be it for paint or wallpaper, there are many things to take into account when calculating costs. That includes how much prepping is needed for the walls, what quality and finish of materials you choose, and the size of your house. When it comes to labour, you can opt to DIY – but you may not get the exact finish you desire and should things go wrong, it could end up costing you more to fix.
So, paint or paper? Well, there is a third option that many homeowners find to be the most ideal – a combination of both. Study each room in your house and decide what mood or vibe you want it to give off, besides practical considerations such as size and exposure to moisture. With the right combination, paint and wallpaper can both be used to great effect.
---
Follow our socials to get the latest updates!
Looking to transform your home? Click here to get a free consultation now!